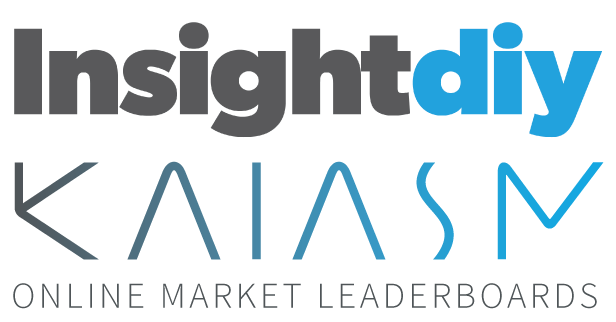 See the Current Month.
Each month, Insight DIY uses Kaiasm to track 2,185 things people ask for in the UK Home Furniture sector, expressed in 23,583 different ways, and how well this demand is met by 3,259 market competitors. How well is your business doing this month?
In 2021, we're seeing a significant shift away from the quick and easy home and garden make-over projects that we all completed in 2020, to more structural investments and home improvements in 2021. This is being fueled by, (according to the Bank of England) £190bn of savings in UK bank accounts, beginning to burn a hole in consumers pockets.
The Home Furniture category within the Home Improvement sector is a mature and relatively stable one online, as is reflected in modest amounts of movement in the ranking of the largest retailers in the Market Leaderboard for the February trading period. For the avoidance of doubt, this category only includes furniture you'd keep indoors. Garden Furniture will be our focus next month.
Market Leaderboard
Top 30
Published 23rd March 2021

Data range: 13 weeks to 27th February 2021

These are the websites who won the greatest share of the demand tracked in this subsector.

Key rises and falls over the last four weeks are highlighted in blue and yellow respectively.
Demand Trend
Published 23rd March 2021

Data range: 13 weeks to 27th February 2021

This chart shows the change in demand for the customer needs tracked in this subsector.
Focus on February 2021
Steve Collinge: "Despite being fairly stable, the shifts in the top three over the last four weeks represent some significant changes in market share, with Argos losing not only the top slot that it has contested with IKEA for most of the last few months, but has now surrendered second place to a digital savvy Dunelm."
"Reviewing the Rises and Falls chart (views 3 and 4) further down this page, for clues, there is no single category or product that seems to be particularly responsible, but some beds and desks customer goals have suffered along with a notable collapse in performance for 'corner tv units'. Improving storage appears to be at the forefront of consumers' minds and we see this coming through with increased searches for Ottoman beds at both Argos and Dunelm. Dunelm in contrast has picked up rises in some of the same goals that Argos has lost performance for, most notably 'table and chairs' and 'mattress'. This could indicate a share change, a trend, or could be a fluctuation in Google's matrix! Keep an eye out for next month's thrilling installment."
"There is one conspicuous retailer on the leaderboard this month, AtlanticShopping.co.uk, whose climb from nowhere to 23rd seems to be entirely created by an increased performance for kitchen stools (see view 2 of the Rises and Falls chart), for which, at the time or writing, do appear to be No. 1. in Google for the expression 'kitchen stools'!"
Get the latest reports every month from Kaiasm.
Risers & Fallers
The top 20 movers, both positive and negative, in the last four weeks.

Did you know: On average, people tend to find ten different ways to describe exactly the same thing they are looking for, e.g. a '5 foot bed' is the same as a 'king size bed' along with another 103 different ways searchers describe their need for a king size bed! When we talk about customer goals rising and falling, we are talking about, for each goal, the rises and falls in all the ways your customers ask for it.

That's just one of the reasons Steve Collinge calls Kaiasm data "Probably the most valuable and comprehensive insight into the online battlefield for Home Improvement and Garden retailers since the dawn of the Internet"
"In terms of the general demand for things that people want from Home Furniture, the Egg Chair seems to be peaking again. Arguably a somewhat kitch by-product of the 1960s, thanks to Instagram it now appears to be a must-have for 2021, in either freestanding or hanging forms. Who knew? Oh, yeah, we did. Until next time. Don't forget to sign up for our monthly updates."
Get Notified about monthly updates
Dig deeper
Get market insight customised to your particular market and product range, every week. Look at change of different time periods, identify unseasonal increases and decreases, develop a calendar of demand, and much more. Contact us about our Market Insight products.