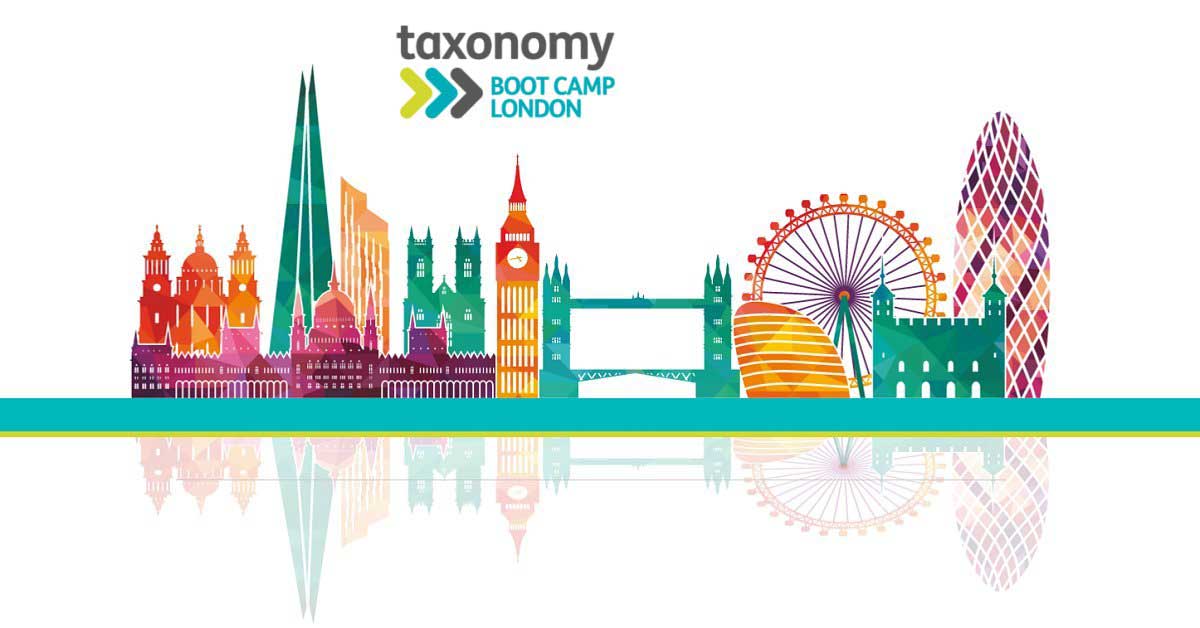 By Liam McGee, Chief Scientist, Kaiasm. October 2019.
Our Taxonomy project with RS components was enormous in scope. RS Components has over half a million products. This was enterprise-scale information architecture work, and beyond! It required new tools to be invented, and new ways of visualising the data. We were privileged to work with some very talented people at RS Components - it's a delight to meet someone with 'Taxonomist' in their job title! It was a period of co-creation, solving problems together that no one had ever solved before.
So we were thrilled to hear that the Taxonomy team at RS components - Steve D'Arcy (Taxonomist) and Duncan Smith (Project Lead) at RS Components won Taxonomy Success of the Year at Taxonomy Bootcamp London 2019 for their Demand Architecture project. Taxonomies are all about creating structures that bring data and information to life. Taxonomy Boot Camp is the only conference dedicated to taxonomy building and management. This is one of only two awards given out at the annual event for taxonomy and taxonomists, has some pretty fierce competition (nice try Argos, better luck next time ;-) ) ... Here's the submission:
Aims
"Last year, RS Components completed a £500k project to tactically improve its Taxonomy by closely aligning its categories to the demand out there on Google.
This initiative aimed to improve how RS name its categories, to be based on customer searches, rather than on what our suppliers and partners call things - which is a major shift in thinking and reflects the digital transformation RS has undertaken - moving from a catalogue company to an ecommerce one and allow RS to compete with online retailers like Screwfix, Argos and Farnell.
The overall aim is to increase revenue by approximately £5 million by the following methods:
To increase traffic to the RS website through SEO natural search. By aligning our taxonomy to how customers search, we will improve our page rankings in Google and capture more of that demand in the market place. This will be measured by monitoring traffic from the SEO channel at a category and family level before and after change.
To improve conversion to category and product listing pages. Value comes from better conversion as customers are more likely to find what they want. This will be tracked measuring the impact at a category level and against more specific changes (family level) before and after change to the Taxonomy structure.
To improve CSAT score through navigation improvements. As changes to Taxonomy occur, we will use Foresee to track changes to the Navigation drivers and the impact that has to the overall CSAT score.
Reduction in cost-per-click for paid search advertising. By using the market taxonomy insight, both content in ads and category landing pages will be more aligned to customer goals, improving Googles ad quality score in the process and reducing our cost per click for paid search advertising campaigns.
Benefits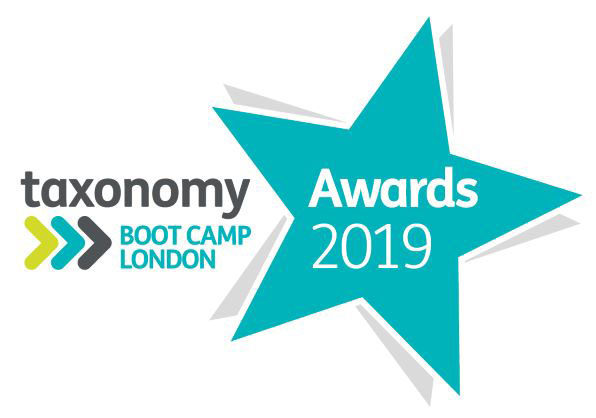 The first phase of the project delivered the following results:
340 Categories changed - this included name changes, metadata enrichment, category moves, splits, deletions and newly created
42% of these name changed categories moved up Google ranking to page 1
116 to Googles position zero - making RS the *the* authority on these subjects
Improved CSAT score from 66 > 73.6
500 new "Index Filters" enabling new RS filtered content for Google crawls accounting for 6% of terminal node visits
Next steps are to implement a new 'Target Architecture' which will be a root and branch redesign of the entire Taxonomy, making it fit-for-purpose in the digital age, that will be modelled on Demand, UX design language and Taxonomy standards and guidelines - for the first time."
Kaiasm say: "It's a fantastic achievement for Steve and Duncan to be honoured in this way, and we are very proud to have played our small part in helping. Well done, chaps."